Our Doctors of Optometry & Ophthalmology
Dr Brad Hagemo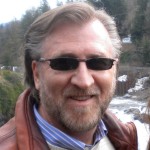 Dr.Brad Hagemo is a Minnesota native. He received a B.A. degree in 1976 from St. Olaf college in North field Minnesota. He went on to receive both a B.S.U.S. and a O.D. degree from Illinois College of Optometry in Chicago in 1984.
He lives in Excelsior with his son Jared and practices in the metro area. He has a family practice with a specialty in contact lenses. He enjoys being out in nature and looks forward to traveling the world.
Dr. Stella Hennen, MD, MSPH
Dr. Hennen is an American Board of Ophthalmology certified eye physician and surgeon and a glaucoma specialist. She also performs glaucoma and cataract surgery and conducts comprehensive eye exams.
Dr. Hennen brings a unique combination of experiences, skills and interests to her profession:
— A colorful personal history that spans four continents.
— Extensive academic, clinical and surgical training in the UK and the United States.
— Experience and intense interest in advanced eye technologies and procedures.
— A genuine appreciation for her patients as individuals.
Academic Achievements and Awards
Mentoring for Advancement of Physician-Scientists (MAPS) Award from the American Glaucoma Society
Faculty Career Development Award from the Washington University School of Medicine
Authored over 30 peer-reviewed publications as well as 2 chapters in ophthalmology textbooks
Reviewer for the glaucoma section of the American Journal of Ophthalmology
Invited speaker to regional and national ophthalmic meetings on management and research in glaucoma
Clinical Assistant Professor and glaucoma faculty in the Department of Ophthalmology at Washington University in St. Louis from 2011 to 2013
Education
Medical degree from the Russian State Medical University, Moscow, Russia
Clinical and surgical training in ophthalmology in the United Kingdom
Ocular pathology and pediatric ophthalmology research fellowships at the Medical University of South Carolina
Glaucoma research fellowships at the University of Alabama at Birmingham and the New York Eye and Ear Infirmary
Surgery internship at the Medical University of South Carolina School of Medicine
Ophthalmology residency at the University of Minnesota Medical School
Clinical fellowship in glaucoma at the Indiana University School of Medicine
Professional Memberships
American Glaucoma Society
American Academy of Ophthalmology
Minnesota Academy of Ophthalmology
The Association for Research in Vision and Ophthalmology