Eye Exam Services Minneapolis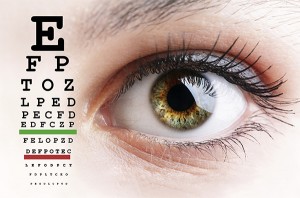 Having a professional optometrist providing you with an eye exam in Minneapolis can be an enjoyable experience here at Uptown Eye Swear. When coming in without an appointment we will find out the next available time for us to help you with an eye exam. Our hours and location are designed best to suit your needs. With your help, we will find the time that works best for you. When going into the optical exam room, at our Uptown Location, you will notice we pride ourselves in keeping a very comfortable environment. With properly lit lighting and soothing sounds when trying to view in on the tiny blurry words you will never feel so relaxing. The funny similes and jokes our experienced optometrist says may make you question if you two have already met.
Having the luxury of an on-site laboratory and frame showroom is an accommodation we have for our customers that not many optical shops do. We focus on providing a comfortable, knowledgeable and enjoyable optical health care, as well as a unique collection of frames selected from around the world for our customers to choose from. All of this and more can be found in our Uptown Optical Shop, if you're looking for a new statement piece, your time would be well spent by stopping in.
Optical Exams in Uptown
When sitting on our comfortable exam chair, you will notice the conversations will come naturally, simply because we naturally care. Our optical exams have 3 essential parts:
Health – Go over Personal & Family Medical History & Check for Eye Abnormality.
Corrective Prescription – Dial in your Personal Optical Correction Prescription.
Contact/Frame Selection – Choose from our variety of Frames & Lenses.
Our exam room is laid out to be stress free and relaxing. Our highly recommended optometrist in Minneapolis is always excited to share his optical knowledge with you. The exam that use to seems like hours, feels like only minutes. We focus on performing a thorough eye exam, but we also understand it's your time too – so we do not want to take up more than needed. After picking out your exact prescription, we'll talk about glasses or contact lens options.
Finding out the style of glasses or contact lenses that would best suit you, depending on your wants and needs. When it comes to contacts, you have options but together we can find the best style to suit your optic needs. The process, from when the exam is finished to the reception, of purchasing your new glasses or contact lenses is so easy. You will be seeing clear and feeling great, experiencing life around you in a new and improved way! Give us a call today or stop in to set up your stress free and informational eye exam.
Common Types of Vision Problems Identified by Eye Exams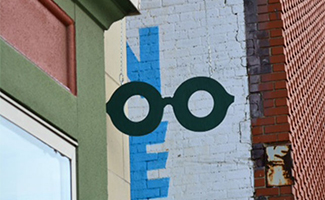 During the exam, our highly educated optometrist can go over the different vision problems. Like some of the most popular optical complications, which includes nearsighted, farsighted & astigmatism. We have the knowledge and equipment to help ensure you find the perfect prescription for you, without over straining your eyes. Our skilled optic professionals are here to help, come on in and ask us about our eye exams!
Nearsightedness – is also known in medical terms as myopia. Nearsightedness is very common – almost 30 percent of United States residents suffer from nearsighted vision issues. Being nearsighted means everything that isn't close to you seems blurry. Coming from the curvature of your eye, nearsightedness has a lot of common branches that causes the vision loss.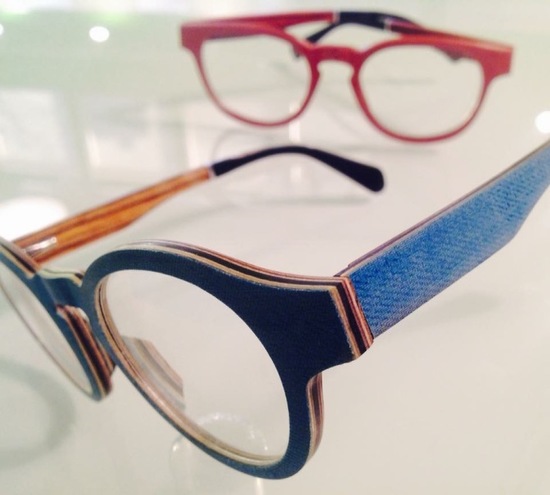 Farsightedness – is when you can see everything that is farther away clearly, but have trouble focusing on the objects closer to you. Hyperopia is the medical term for farsightedness, common issues from the effects of hyperopia are difficulty concentrating, headaches, eye strain, and burning eyes.
Astigmatism – is another focusing issue eyes can have. Usually, an astigmatism is result of an irregularly shaped cornea. Generally, an astigmatism affects the visual appearance of all objects, near or far, but there are many other factors included. There are 3 main categories of astigmatisms: Myopic Astigmatism, Hyperopic Astigmatism & Mixed Astigmatism.
For More Optical Correction Information Contact Uptown Eye Swear
Eyeglasses Consultation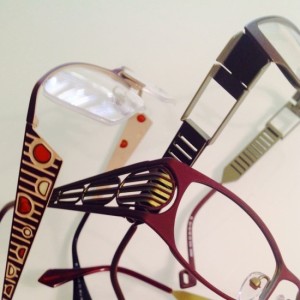 After our experienced eye doctor has dialed in the best lenses for your vision needs – the real fun starts! Now is the time you get to experiment with your future look, the look that you will be styling for years. It may be your daily look, or you're driving look, or your professional look. No matter what you are choosing your eyewear for, you can know for certain that another will not be walking around with your look. Shoes, makeup, hair styles and clothing changes from day to day but the pair of glasses you choose doesn't. This is exactly where our passion comes from, we want you to leave our store 100% excited about your selection and the way it makes you look and feel.
Eye Exams & Optical Shop Minneapolis
Be bold, be secure, be different! Choose an Uptown Optical Shop with something more to give. We believe we are that choice! To set up an eye exam in our Minneapolis location call today or stop in and browse our wide range of varying eyeglass designs that have been collected throughout our travels around the world. Our vision is clear, is yours? Our prime Uptown Minneapolis Optical Frame and Eye Exam location and office hours are designed to fit your schedule. Come on in today and check out our unique eyewear options. Or give us a call to set up your eye exam 612.216.4705!