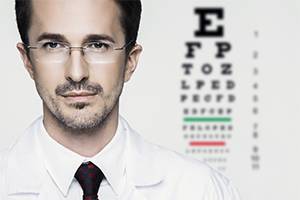 Our eye exam services in Minneapolis are done in an easy and fun fashion. Our optic specialists will cover every aspect of the visit. From the eye exam all the way to adjustments, warranty work, or even another route exam. Our hours and location is designed to fit your needs. Our comfortable atmosphere is set up for your leisure during browsing for new frames or concentrating on the small blurry letters on the screen during your exam. Our experienced opticians can help you find new frames after the optometrist is done with your easy eye exam!
Eye Exam Benefits
Eyes are not only the windows to your soul but also the organs of your vision. Taking care of your body comes with rewards and not tending to your optic needs only decreases your health and vision. Eye exams are crucial to insure that your vision isn't changing. Having an outdated prescription lens can give you negative effects, such as headaches, pain in the optic nerves, fatigue, restlessness, and the list goes on. Our in house optometrist will inform you of any minor or major alarming issues – from astigmatisms to having glaucoma. It is very important to maintain correct vision and maintain your optic health. Stop on in for your eye exam in Minneapolis today!
Dilating Eye Exams
Having your eyes dilated for an eye exam sometimes is not explained very well. Most know of it as being blind after and having funky sunglasses. Why does eye dilating occur for eye exams? It widens your pupil, which will allow light to enter and the doctor to be able to see the back of your eye. Pupil dilation helps the optometrist to diagnose by early signs of diabetes, high blood pressure, muscular degeneration, retinal detachment, and glaucoma. Usually your eye care giver will recommend dilating your eyes based on your age, reason for visit, your eye and overall health can be factors on if dilating eyes for your exam is necessary.
For a few hours after the visit your vision still may be blurry and your eyes may still be sensitive of light. Small inconveniences in the big scheme of things. If you decide to get your eyes dilated bring a pair of sunglasses with you, unless you like the Doc Brown look from back to the future. Stop in today to check out some frames or ask about our eye exams!
Picking Out Your New Eyewear
Whether its new frames, new glass wear lenses, or even contact lenses, after the Optometrist is done with your eye exam even more fun begins. We provide many styles throughout the world hand selecting the coolest designs and most popular manufacturers. We have a special relationship with our manufacturers which allows us to never buy in bulk. Our large selection of frame wear and contact lenses is an accommodation that we enjoy providing for your specific style and look. Our expert opticians can give you background information on every frame design we have. Come on in for your next eye exam – we assure you, you will be leaving our Uptown Optical Shop with a smile on your face!
Insured or Non-insured That is the Question
Whether you are insured or uninsured we take all walks of life with open arms. Our research studies indicate that 8 out of 10 Americans are not visually insured or they are under insured. Here at Uptown Eyeswear we are here to help you out. Our optic specialists can assist you in the most cost affordable and productive way. We understand that eye care insurance can be expensive and we also do not want you to suffer for it. If you do have insurance, we work with the most common insurance companies from Blue Cross Blue Shield to Vision Service Plans. Stop on in today let us help get you seeing clearly again!
Call us today to set up an appointment 612.216.4705!