Frames & Lenses Options at Uptown Eye Swear in Mpls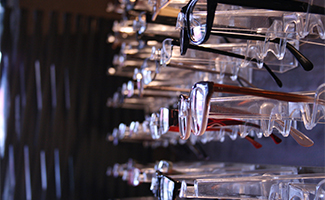 Picking out a new pair of glasses should be an enjoyable and exciting experience. Here at Uptown Eyewear we are dedicated in providing unsurpassed customer service when it comes to picking out a new look that will improve your eyesight. Our optic specialists will show you many different designs in men's, women's, children's, and unisex glasses options. Our spectacle selection is quite exclusive and our obliging opticians are extremely practiced in the eyewear industry. Our hours and location are designed for you, and our location couldn't be better – in Uptown on Lyndale and Lake.
Specialized Spectacle Selection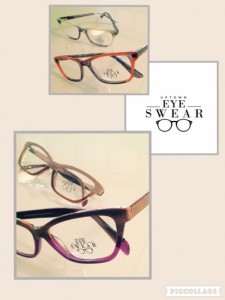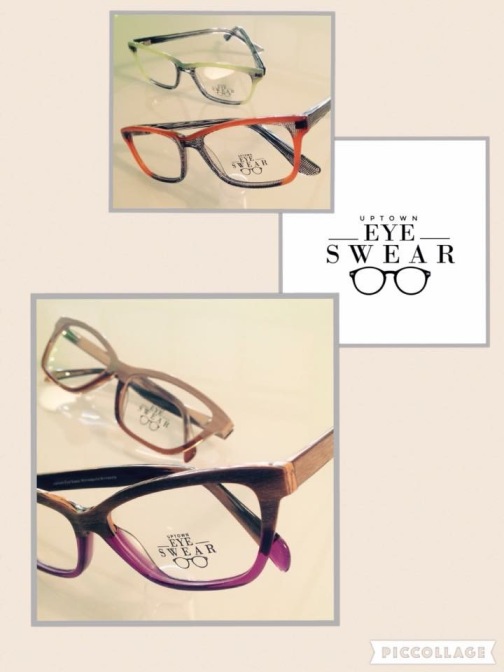 Finding a fashionable frame and the best lenses for new glasses can be a fun experience when going to Uptown Eye Swear on W. Lake Street. Our friendly opticians have traveled the world fine picking through many different manufactures in all sorts of diverse cultures. From Paris to Japan, The Netherlands to France and back to the United States. We have explored and found amazing new styles brought thousands of miles just for you! Every pair of glasses that we have, we know like the back of our hand. Many with stories behind them. We do what we love and it shows in every aspect of our business.
Superior Lens Knowledge
When it comes to your eyes and vision put your trust in a highly experienced optometrist at Uptown Eye Swear. There's a lot at play when dealing with the lens type that is selected for your frame. Depending on your daily wear, we can match you up with the appropriate lens that will feel virtually made for you. Our optic specialists can provide you information on the quality of a lens to the structure of its frame.
Types of Lenses
Polycarbonate Lenses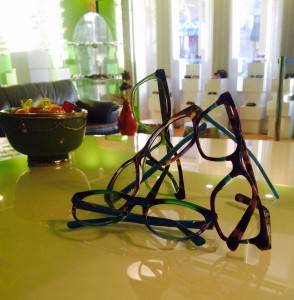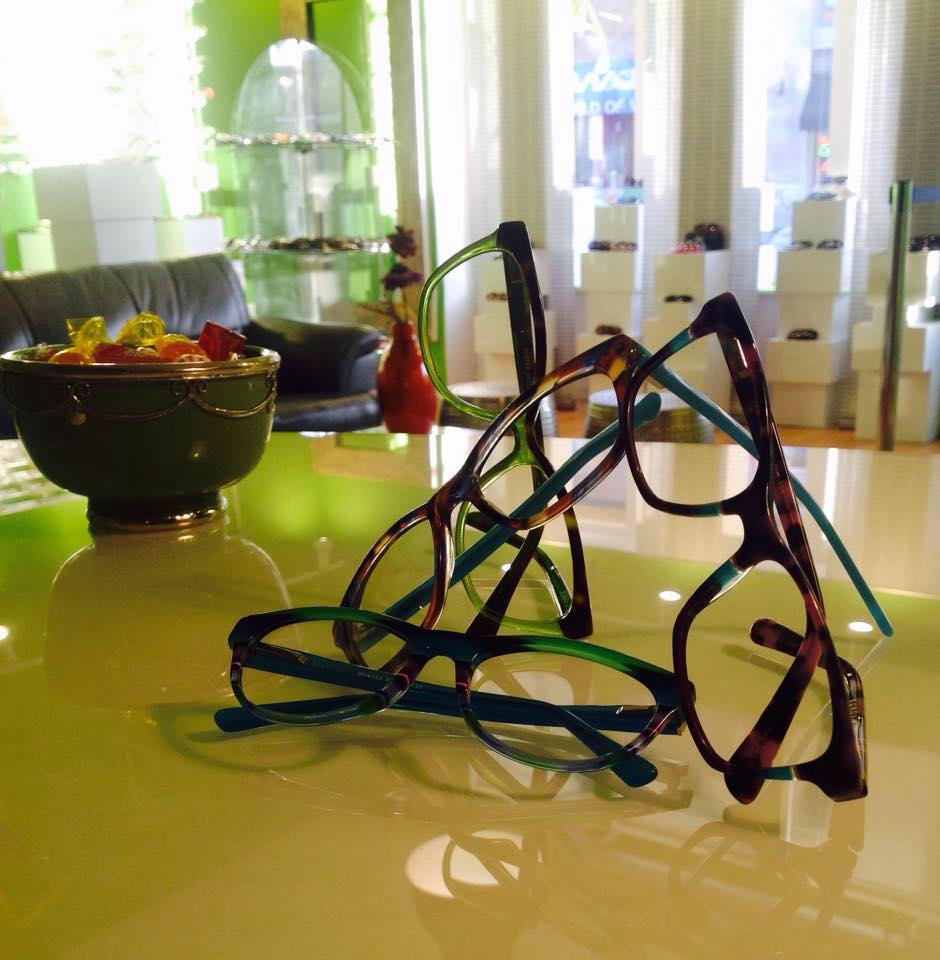 Polycarbonate refers to a kind of plastic that is lighter, thinner and more durable compared to other lens materials. It also happens to be so soft that it is considered to be one of the most shatter-resistant materials out there next to Trivex. This is actually why polycarbonate is used for all sorts of eyeglasses and why it would be such a great match for most people out there. Polycarbonate would generally be highly recommended for anybody under 18 years old, as well as athletes, active kids and those who work in labor-intensive environments. Also, polycarbonate lenses usually already come with UV protection and scratch resistance is included.
Plastic CR39 Plastic Lens
Plastic CR-39 is the high end type of plastic lens, which is what the majority of lenses out there consist of. Plastic CR-39 is usually used in clear lens glasses and can cover the mid-range of practically every prescription possible. Glass aside, it is also known to have the best clarity out of all of the other lens materials and is known to be the cheapest lens material out there. Aside from that, it is also very lightweight, easy to tint and less likely to break compared to glass. A great option for all the handy men and women out there when their eyewear takes a beating. Give us a call for any of your plastic lens needs!
SINGLEWORKS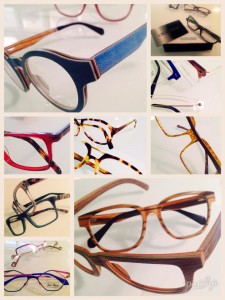 SingleWorks is a new concept on "no limits" vision. It uses cutting-edge digital Ray-Path technology to maximize visual performance and provides clear vision in any gaze direction. SingleWorks is ideal for high plus and minus lenses, is adaptable to any frame including sunglasses and curved frames, and because it is totally customized to the wearer's unique requirements. SingleWorks is a combination of vision and comfort you just won't find anywhere else.
Transition & Photochromic Lenses
The transition and photochromic lens design is a dream come true when constantly battling different lighting areas. From top of the line manufacturing our transition lenses are the best in its league. We can provide you with expert educational information about any of our lenses clear or transitional.
Photochromic and Transition lenses are lenses that darken automatically when exposed to sunlight, then fade back when you return indoors. In most cases, they are lenses are clear (or nearly clear) indoors and darken to a medium sun tint outdoors. Working great for the eye glass wearer going from inside to outside often throughout the day.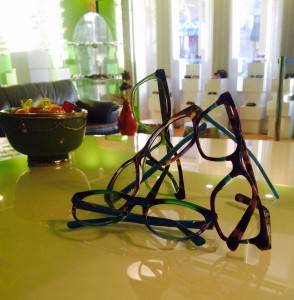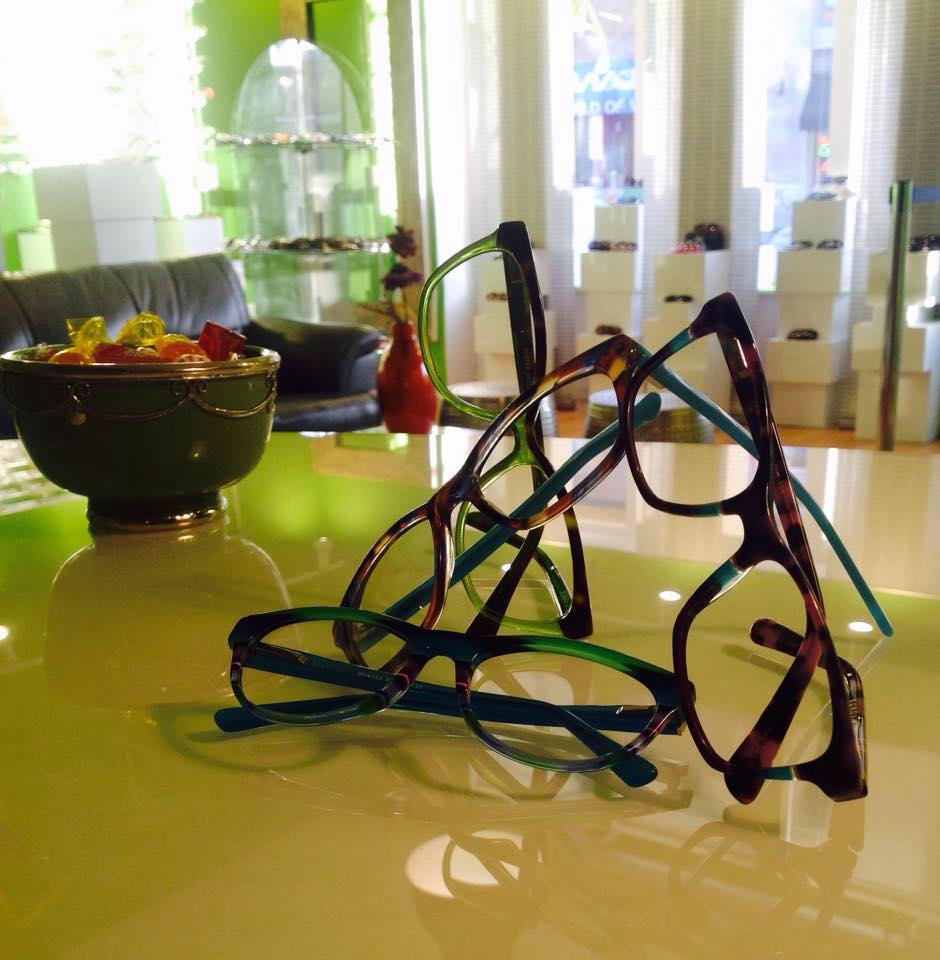 A very great design our optometrist can inform you about during your visit. Great for the outside worker when the sun is in and out of the clouds, your vision automatically adjusts for a clear view. Give us a call today for any of your transition lens or photochromic lens needs!
Anti-reflective Lenses
An anti-reflective coating (also called AR coating or anti-glare coating) improves both your vision through your lenses and the appearance of your eyeglasses. Both benefits are due to the ability of AR coating to eliminate reflections of light from the front and back surface of eyeglass lenses. With fewer reflections, more light passes through the lens to the eye for good vision and the lenses look more transparent and attractive. AR coating is especially beneficial when used on high-index Lenses, which reflect more light than regular plastic lenses. Generally, the higher the index of refraction of the lens material, the more light that will be reflected from the surface of the lenses.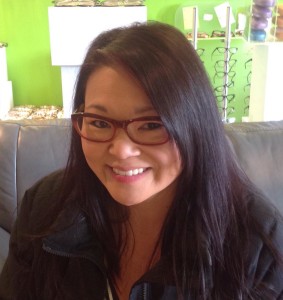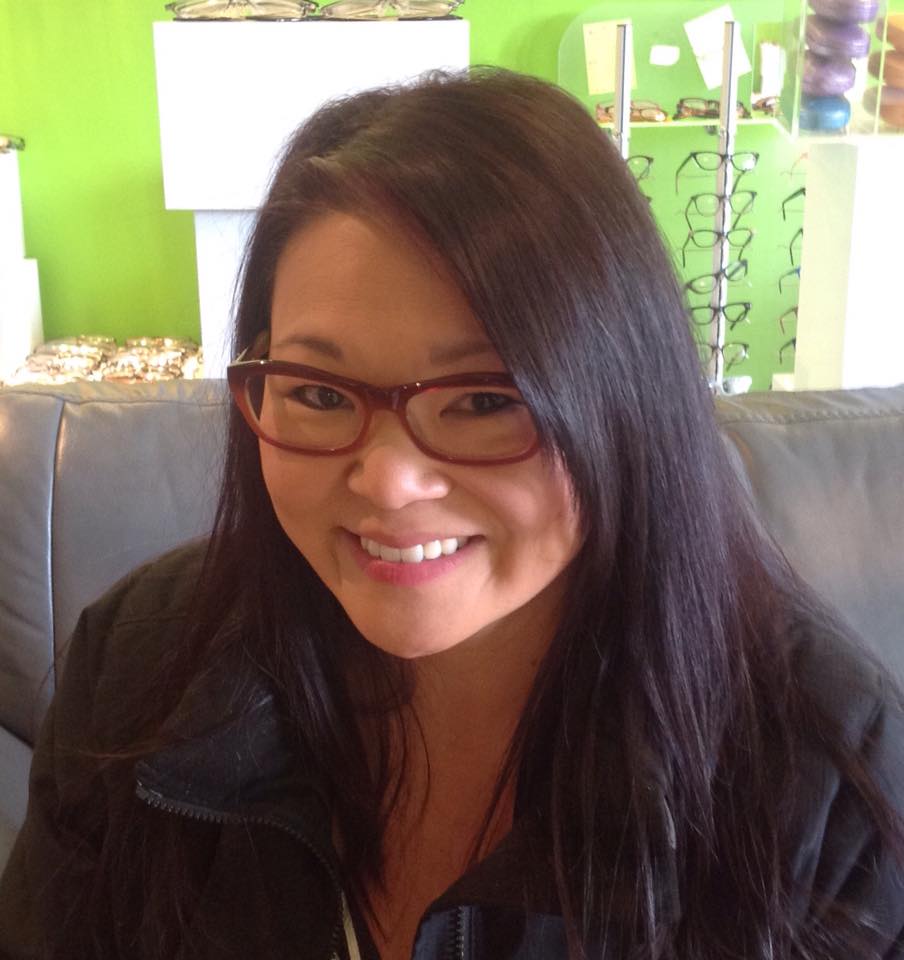 For example, regular plastic lenses reflect roughly 8 percent of light hitting the lenses, so only 92 percent of available light enters the eye for vision. High index plastic lenses can reflect up to 50 percent more light than regular plastic lenses (approximately 12 percent of available light), so even less light is available to the eye for vision. This can be particularly troublesome in low-light conditions, such as when driving at night. Today's modern anti-reflective coatings can virtually eliminate the reflection of light from eyeglass lenses, allowing 99.5 percent of available light to pass through the lenses and enter the eye for good vision.
Anti-reflective coating reduces glare and halos around lights at night and eliminates unattractive reflections on your lenses. By eliminating reflections, AR coating also makes your eyeglass lenses look nearly invisible so people can see your eyes and facial expressions more clearly. Anti-reflective glasses also are more attractive, so you can look your best in all lighting conditions. The visual benefits of lenses with anti-reflective coating include sharper vision with less glare when driving at night and greater comfort during prolonged computer use (compared with wearing eyeglass lenses without AR coating).
Anti-Reflective for Sunglasses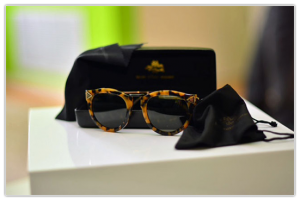 Anti-reflective coating also is a good idea for sunglasses, because it eliminates glare from sunlight reflecting into your eyes from the back surface of tinted lenses when the sun is behind you. (Generally, AR coating is applied only to the back surface of sunglass lenses because there are no cosmetic or visual benefits to eliminating reflections from the front surface of dark-tinted lenses.)
Most premium anti-reflective coatings include a "hydrophobic" surface layer that prevents water spots from forming and makes the lenses easier to clean. Some AR coatings also include an "oleophobic" surface layer that repels skin oils and makes it easier to remove smudges from the lenses.
Uptown Optical Services Minneapolis MN
Whether you are looking for an eye exam, new lenses, or frame wear. Our dedicated staff is here to help you with the right fit, hottest look, and best prices around. We aren't just building a business here; we are building a family, long lasting friendships, and the community. Come on in and check out our shop today you will be happy you stopped by!
Visit our convenient Uptown Optical Shop today to look great and see the world around you or give us a call 612.216.4705!