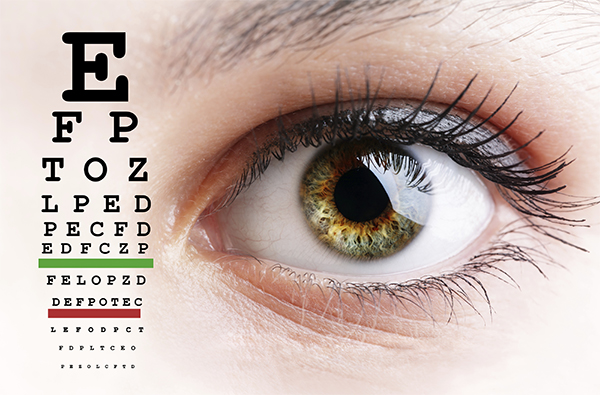 Over the last few months, have you noticed your eyesight getting worse? Rather than continuing to squint to see a sign while driving or to read a book, it is time to get scheduled for an eye exam. If you live or work in the uptown Minneapolis, MN area, Uptown Eye Swear is the provider for you! Offering vision testing and correction in uptown MN, let one of our vision exam optometrists give you a thorough analysis of your eyesight.
Uptown Vision Service
Vision care is something that often times gets put on the back burner. Whether you don't have the money to purchase glasses, or you feel like you just don't have the time because of other obligations, your vision has an impact on everything that you do. What is great about our optical team in uptown MN is that we have suitable hours to fit your needs and we even take walk in appointments if you are unable to set something up in advance. Our laid back, fun and relaxing atmosphere help keep our patients calm throughout the eye exam process. So what do you have to lose? Once your eyesight gets evaluated and we are able to prescribe glasses or contacts with prescriptions, you'll be asking yourself why you didn't stop by Uptown Eye Swear vision care already!
One Stop Shop for Vision Care
Our experienced and dedicated staff are committed to making the eye exam and glasses selection process simple and calm. The last thing we want is for you to be overwhelmed during this process. Our uptown Minneapolis, MN eyewear team will answer any questions that you have and make sure that you are completely comfortable with any purchase you make with our staff. We have made it easy for our customers as we are structured to be your one stop shop for all things optical. During just one visit, we can assist you in the following ways:
Eye Exam – Our optometrists will evaluate your eyesight as well as your family history to get a true understanding of your eye's health.
Determine Prescription – Through the eye exam, our staff will be able to provide you with an extremely accurate prescription so that you will be able to see much clearer going forward.
Contacts and Glasses Options – Whether you want to use contacts or you'd prefer to invest in frames and lenses, our optical team has a wide variety of contacts and frames to choose from.
So, if you feel like you are struggling with nearsightedness or farsightedness, it's time to get a professional look. Book an eye exam now in uptown Minneapolis, MN, with one of our optometrists at Uptown Eye Swear. We will support you every step of the way so that your eye exam experience is a positive one. Give us a call today at (612) 216-4705 or email eyeswearoptical@gmail.com to book your uptown eye exam!