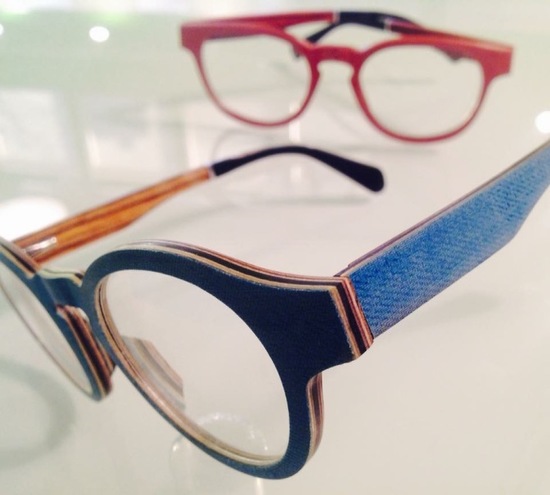 When you think of shopping for eyeglasses, do you feel bored?  Or do you feel excited?  Uptown Eye Swear puts the "cite" in EXCITING!  Shopping for your new glasses has never been more enjoyable.  The staff at Uptown Eye Swear of Minneapolis, MN encourages you to try on their entire selection to make sure you find the right pair. Our customer service team also personally knows our entire selection of glasses and we have FUN helping you find your new style.  Because of that, you are virtually guaranteed to have a positive customer-service experience. Our Minneapolis optometrist will not only help you find your correct prescription, the friendly, courteous staff will help you discover your style.  It is an easygoing, special shop where you'll be sure to find your perfect pair of glasses.
Uptown Vision Shop
Uptown Eye Swear's staff loves eyeglasses fashion.  They are extremely knowledgeable about all of the frames the shop offers and will help you feel good about the choices you make.  We are not just out to make a sale—we want you to feel good about the eyeglass frames you purchase.  So you can be assured that the help we provide you is based on our own enjoyment of their work and our love of eyeglass fashion.
The Uptown Eye Swear shop provides a relaxed atmosphere, which is ideal for trying on multiple frames to find the ones that work best for your face.  Eyeglasses shopping is different than it used to be, in large part because shops like Uptown Eye Swear have helped the world get past the silly stigma that was placed on eyeglass wearers back in the 1950s.  Eyeglasses now enhance a person's appearance and often make a strong, positive statement about that person.
Discover Your Prescription And Style
You really cannot go wrong by spending some time in the Uptown Eye Swear shop.  Schedule an appointment to have your prescription calculated with expert precision, and then enjoy the warm, helpful staff's attention to you.  Uptown Eye Swear is one of Uptown Minneapolis's little gems.  It is an easy-going store with employees who love what they do.  And what they do is help you find your new self—or at least your new face!  Uptown Eye Swear is an uptown vision shop worth checking out.
Whether you are looking for a frame that will communicate businesslike professionalism or an air of intellectuality, or if you simply need an extra pair because you tend to be rough on your glasses, Uptown Eye Swear will be able to help you find the right frame for you.  Stop by our shop at 720 West Lake Street or call us at (612) 216-4705 to schedule an appointment.