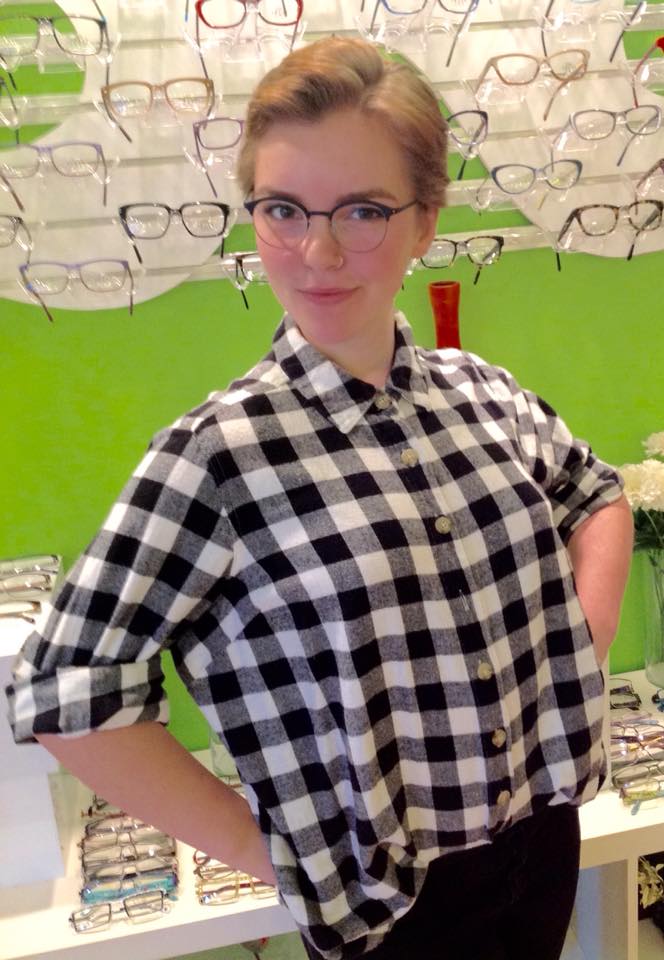 Uptown Eyeswear is a highly rated eyeglasses shop in Uptown Minneapolis, MN.  Our shop has a hand picked selection of unique eyeglasses, and our helpful, friendly, and stylish staff will help you find the eyeglass frames that appropriately fit your face and your style.  The on-staff optometrist will also make sure that your prescription is 100% accurate to provide you with exceptional vision clarity.
Shopping for eyeglasses is not what it used to be.  Eyeglasses are now a fashion statement of their own.  But for many people, making the right choice with a new fashion statement can be difficult or stressful.  But with enthusiastic shop associates, who know their products inside and out, shopping for your new eyeglasses can be a truly fun experience.  Here are just a few of the customer testimonials that prove this point:
Customer Reviews of Uptown Eye Shop In Uptown Minneapolis
"These guys will hook you up. They know EXACTLY what will fit your face the best. I felt transformed. They picked out what had to be the most perfect frames in the store for me, and I watched several other people go through this transformation as well. I stepped outside of my comfort zone and was rewarded with some stylish teal beauties that matched my eyes. TRUST THEM. THEY ARE EXPERTS. These also don't feel the same as cheap frames. They don't slide down my nose when I'm reading and don't feel obtrusive when I lie down. A+. It is worth it to pay for good frames, and they will help you find the best looking ones for your face. Nice people too."
"What a GREAT experience! I have been wearing glasses all my life and this place is above and beyond the rest. I walked in and was greeted right away. They got out a tray and let me look around (as I requested) without the usual in your face sales pitch and pressure to buy. I picked a few and they picked some they thought I would like. I got one of the pairs they chose. Very pleased with my glasses and they came on time."
"I was looking for new glasses and found the perfect ones at the store! Using their Groupon coupon I got a fantastic deal, and look forward to my glasses arriving! The staff person was very helpful and answered all of my questions fully! I recommend [Uptown] Eyeswear to anyone looking for glasses!"
Uptown Vision & Spectacle
They sound like some excited and happy customers, don't they?  Uptown Eyeswear should be your one-stop uptown vision shop!  Stop by our West Lake Street shop or call (612) 216-4705 to schedule an appointment.